By Albie Derbyshire GDI Team Leader
You might be asking why is building your own capture or splash pages so important?
.
The reason is that people flock to creativity.
.,
If you are a leader and just promoting the same old stuff over and over again, people get bored.
.
I'm not saying that the old faithful GDI TE pages are no good, only that you need to "spice" things up a bit and capture peoples attention from time to time.
.
You also need to create a reason for people to remember your picture when they see it on your page! 
Here are a couple sample GDI TE capture pages I made on BuildabizOnline: 
1)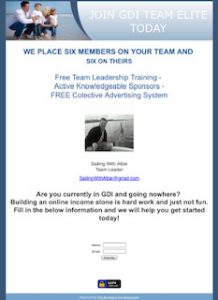 .
2)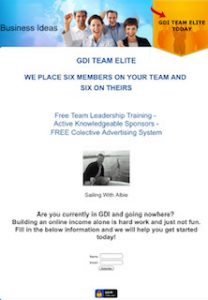 To begin making your capture page in BuildabizOnline (BABO), here are the steps to follow: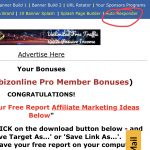 To start your capture page first go to "Autoresponder" tab in BABO.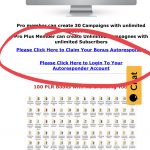 Then send Ian a message to begin your autoresponder. It usually takes a day or so for Ian to get it going for you.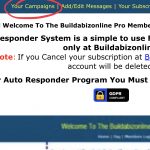 Then begin your campaign and give it a name like "GDI TE1" for instance. Click Save.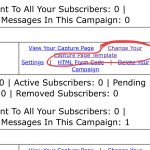 Then go click on "Your Campaign" again, click it open and then go to "Change your Capture Page Template".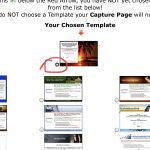 Then choose a template. You can use the one I picked just to give you a good first start template. Press save at the bottom.
.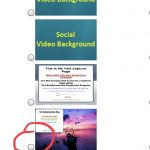 Here's another possible good one to use. There are about six or seven that will work well with GDI Team Elite. Many of the others have wording or graphics that don't fit for our pages.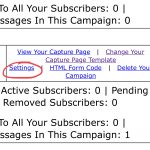 Then go back to "Your Campaign" and choose "Settings"
.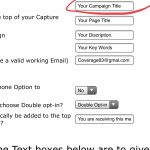 Put your site name in on the top line. Don't worry about the other lines. Then scroll down to the HTML box. See below: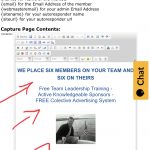 Then copy and paste these words into the text:
"     We Place Six Members on Your Team and Six on Theirs
Free Team Leadership Training
Active Knowledgable Sponsors
FREE Collective Advertising System
Are you currently in GDI and going nowhere?
Building an online income alone is hard work and not just not fun.
Fill in the below information and we will help you get started today! "
Highlight the headline and make it size 36
The next three sentences I highlight and make about size 28
The next three sentences I highlight and make about size 24.
Example pic: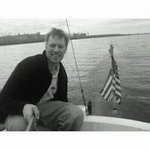 Albie GDI Team Leader
(Put Your Name, GDI Team Elite or leader if you are one)
To get YOUR personal picture on capture BABO Page, I had to go to my personal ws. GDI website, go to "Add Media", choose a picture and upload it from my file on my computer, then press enter. Then click on the pic and center it. Then press "Text" at the top left of the page  and copy all of HTML code and then go to BABO at the page we are working at in the editor, press "Source" and paste it onto the page. Then press "Source" again and this time you will see the picture. If you need help with this just ask your team leader.
IMPORTANT NOTE:
Make sure you do not take out, delete or change the code that creates the name and email boxes. You will see a warning not to touch that area. Once you are done with this you have made your page. You may now go press save at the bottom of page. Then go to "Your Campaign" and then "See Your Capture Page".
NOTE: The BABO site remembers "cookies" very easily, so
IF YOU MAKE ANY MORE CHANGES AND WANT TO VIEW YOUR WEBSITE AND SEE WHAT THE CHANGES LOOK LIKE – YOU WILL HAVE TO EITHER ERASE "COOKIES" OR OPEN BABO IN A DIFFERENT BROWSER TO SEE THE NEW CHANGES!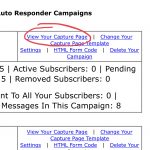 Go to "See Your Capture Page." See if you like it but remember the note above about 'cookies".

N ow we will begin putting your autoresponder messages together. Put the title of your message first. Then click the html or text button under this. If you use html, I will show you how to do this next. With text, you only need to start typing to enter what you want to say.

Put 0 as the first message that will go out on the very first day when someone subscribes. On the next message make that 1 and then the next message 2 etc…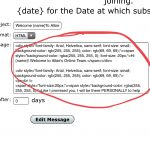 To create html message, simply go to your HTML editor on the front page of BABO (not in the Autoresponder area). You will find the tab at the top of the main BABO page. Then type your message in there. Highlight the areas you want bold and press "B" for bold. Then highlight the areas you want a different color and press the tab that adds color to the text.
(Be careful NOT to use the tab that adds highlighted color to the background too – unless you really want it).
Then press the "Source" button and copy all of HTML code. Paste this into your message area in the autoresponder (make sure the html setting has been chosen). Then press save at the bottom of the page. Go back inside "Add/Edit Messages" and scroll down. You wlll see how the message now looks. It should look real nice! You can also edit the message again if you like by pressing "edit" to the right of the message. Make sure if you need to edit the message itself to copy the message in HTML form and paste it back in the BABO HTML editor and press "Source" and you will see message in normal format again. Then repeat above steps.
I hope you like your page! If you want the whold series of GDI Team Elite campaign autoresponder letters, I have them already created in HTML form and you only need to paste them in! Ask me for more details!
Great job on getting your first capture page made and autoresponder message done! 
PS: All capture pages for TrafficWave and the Power Lead Systemare much easier to create and the autoresponder series only needs a code to copy all the letters and assign them to your pages! You get all this for free when joining your team leaders link in TW.
It still helps to learn how to make pages with BABO as this is a skill you will use often as a team leader!
~Albie